Well...the top secret project I posted last time has been put on the back burner for now, because I started working on another project. This is a baby hat and blanket for my soon-to-be-born niece! I have it ALMOST done, just need to finish 2 sides of the border and make and attach the two monkey faces to the blanket. This is the Sock Monkey Blanket from the Stitch 'n Bitch Happy Hooker book. Here are pics:
My "Cat in the Hat." I have never made my cats model my creations before, but I couldn't resist with how cute this was!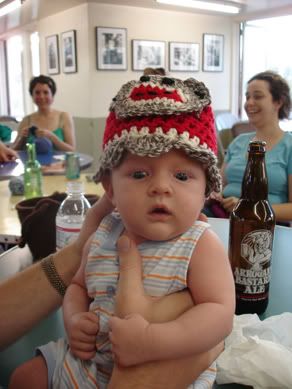 Sammy was at Stitch 'n Bitch the night I finished my hat, so I got to try it on a real live baby! The only thing cuter than this hat is the baby it's on!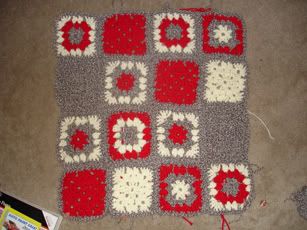 All the squares are done and whipstitched together!
Closer look at the squares.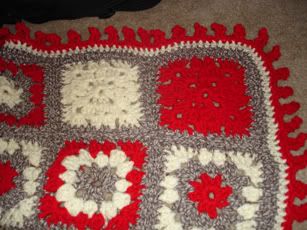 Last round of the border almost complete!!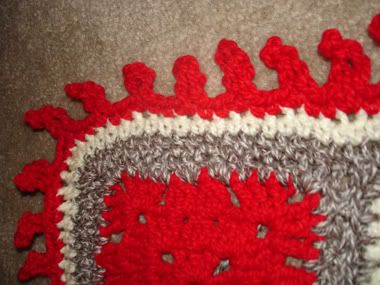 Close up of the border.
This is made with mostly Bernat Softee Chunky. This is the 2nd or 3rd project I have made with this yarn and I *love* it, it's soft, sturdy and SO easy to work with.