This is a hat/scarf set I made because I *loved* the pattern and colors in the yarn that the pattern was made with. The pattern is from the
"Little Box of Crocheted Hats and Scarves"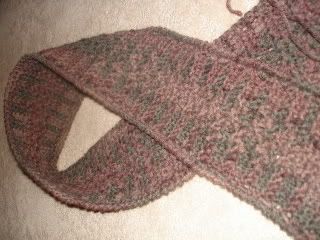 I gave it to one of my cousins as a Christmas present. I think she liked it, cause she put the scarf on right away and was wearing it the rest of the night!